[L234]
Online

[Level]

Lifetime Access

1 Student

Conversation
Business lingo
Pronuncation gaps
Improve range and precision
Work related content
Additional activities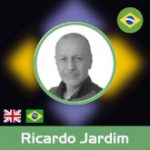 Allocated Consultant: Ricardo Jardim
e-Mail: ricardo.jardim@lingocentre.com

Language: English, Portuguese
Telegram: t.me/NymGain
What is this page for?

This is your page; it is for everything related to your classes, such as:

Live sessions
Material usage for:

homework
planning
resources

Contact and support info
How do I take notes in class?

In an activity, you may see a text box, like the image below.

It's there to help you take notes and organize the way you go about with the activity.

Notes are not saved ! Once you leave the page, all of your notes are gone.
What do I need to enter a live session?

Just a web browser, a webcam, and a microphone
It should work in any operating system and web browser
There is no need for an account nor a password. Everything should work out-of-the-box
Do I need anything else for the classes?

No. Everything that you need is right here on this all-in-one page.
Should you wish something else, down below you have the Support tab [in the resources section] to contact us and share your ideas, suggestions, and opinions.

What's the purpose of the Calendar in Resources and how do I use it?

The Calendar can help you organize your agenda and also it keeps the history of previous classes and the ones which were invoiced.
To use it simply login into the cloud using your cloud login credentials, the same ones you used before. You only need to login once. After a sucessful login, refresh this page and your calendar will appear.
Here is the login URL: https://www.lingocentre.com/nextcloud/index.php/apps/calendar/dayGridMonth/now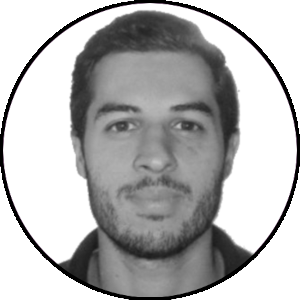 You started on:
Duration: Permanent
Frequency: Once a week
Days: Wednesdays at 9am
Class duration: 60 minutes
Telegram Group: L234 – Bruno
Live Sessions
Homework
Listen & Record
Instructions

In this activity you must listen to an audio file, then record a reply.

Your reply may be an answer to a question or an opinion.

To play the audio, simply click on the player. Ensure you audio is set properly. 

To record your answer, click the record button when you are ready – recording begins.

If everything is fine, when recording, this icon animates as you speak.

Click on Done when you are finished.

Test your recording. If you are happy with the result, download the file. You also have the option to record again by clicking on retry; if you do that your previous recording will be deleted.

After downloading the file, send it to your Telegram group. The recording is not saved in our server. Your teacher will give you the respective feedback and follow up.
[L&R #001] [soon]

NOTES
[L&R #001] [soon]

NOTES
Pronunciation
INSTRUCTIONS

Play the word
Listen carefully
Record yourself
Listen to your recording

If you are happy with the result, play the next word
If you are not happy with the result, repeat the process until you are satisied with the result

Go to the next word following the same steps
[field | dodge | employment | pursuit][PRN#001]

WORD 1


https://www.lingocentre.com/wp-content/uploads/2021/12/field.mp3

WORD 2

https://www.lingocentre.com/wp-content/uploads/2021/12/dodge.mp3

WORD 3

https://www.lingocentre.com/wp-content/uploads/2021/12/employment.mp3

WORD 4

https://www.lingocentre.com/wp-content/uploads/2021/12/pursuit.mp3

RECORDING

DEFINITIONS[PRN#001]

field (noun)

: an area of work, study, etc.

dodge (verb)

: to evade a responsibility or duty especially by trickery or deceit

employment (noun)

: activity in which one engages

pursuit (noun)

: an activity that one engages in as a vocation, profession, or avocation
Resources
Calendar
Books
Audio
Video
Support
Calendar

Books
Section still in development
Audio
Section still in development
Video
[Discipline or Regret – Jim Rohn][LVM001]

NOTES

IN CLASS

Would you like to use this video in a class?

If so, please use the form below.

Request Form
Support
[Your Cloud] – access to your calendar, files, bookmarks
[Your Telegram Group] – class notes and messaging
Customer Support – complaints, suggestions, compliments, teachers, and support
Coordination – material and content request
Copyright LingoCentre Language Consultants © [year]. All Rights Reserved
Terms & Conditions · Privacy Policy